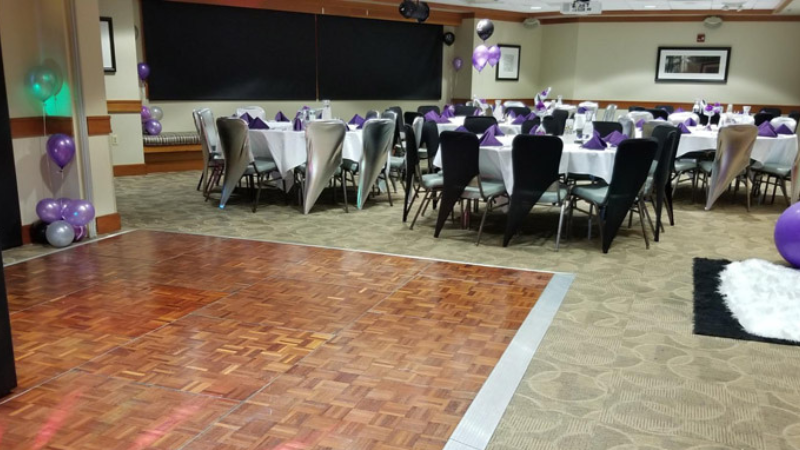 Thank you for your interest in Ashbury's at Boughton Ridge Golf Course!
We are conveniently located on Boughton Road between I-355 and IL Route 53, with plenty of parking and easy access for your guests.
Our elegant and picturesque Grand View Room is the perfect setting for your next special event. This private event space accommodates up to 100 guests and offers panoramic views of our golf course and a full-service bar. It is completely self-contained with restrooms, elevator service, a balcony, and full audio-visual capabilities.
Our seasonal outdoor tent can accommodate up to 150 guests in a more casual setting. The Dining Room is also available for semi-private events and can accommodate up to 65 guests.
The links below are to our current menus and prices. Prices are per person and do not include upgrades, tax or service charge. Our staff is happy to modify any menu or propose dishes to suit your taste and budget. Please don't hesitate to ask! Additionally, we offer full bar service for all events including draft beer, spirits, specialty cocktails, premium wine and cordials.
Menu Prices – Click to View
Brunch – $21.95 and $25.50
Luncheon – $18.95 to $31.95
Dinner – $23.95 to $37.95
Hors d'oeuvre Packages – $21.95 and $24.95
Beverage and Bar Packages – $16 to $32. Cash and tab bars are also available
Menus and prices are subject to change.
For more information and to schedule a tour of the clubhouse, please complete the form on this page and we will respond within 2 business days. Thank you for your interest in Ashbury's at Boughton Ridge Golf Course.